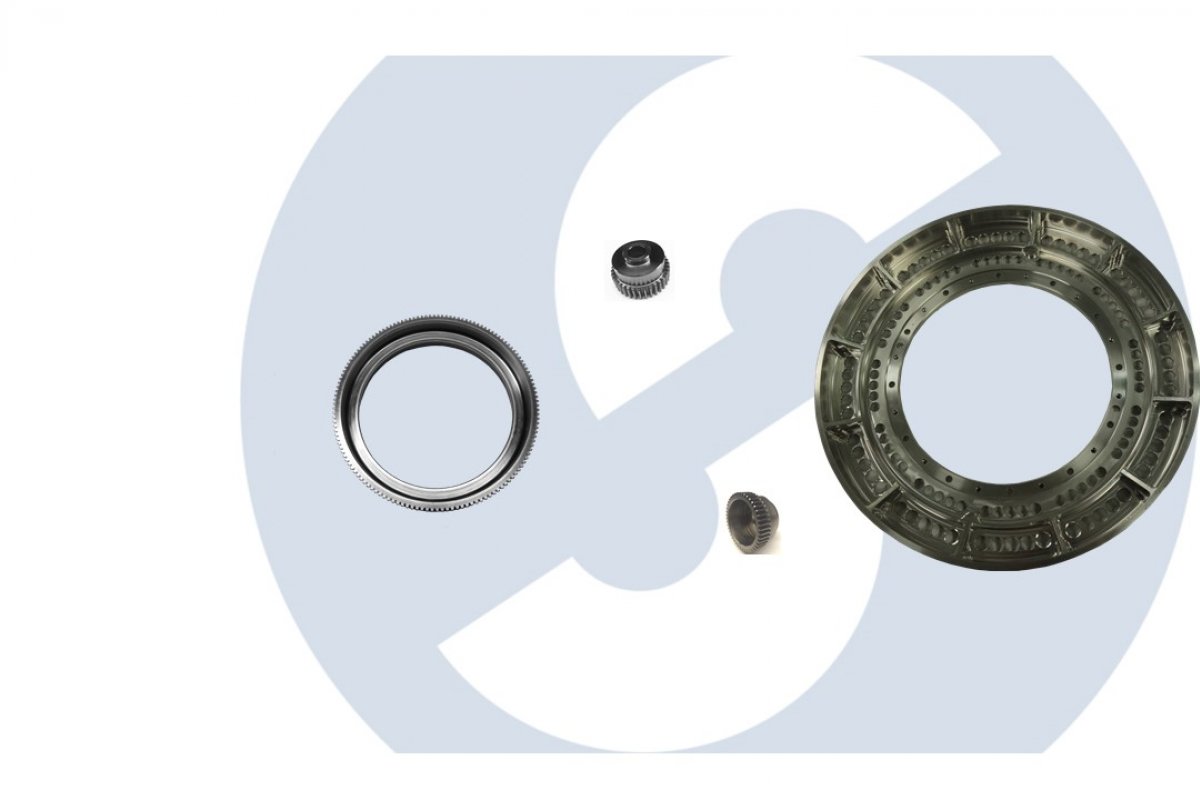 Pinion gears and wheel rims for helicopter antenna
Delivered the first prototypes, we are ready to perform the preseries.
Sisfle has built the first prototypes of this set of four components intended for the construction of a helicopter antenna. We are talking about high precision parts, made of 17-4PH material, which incorporate in their process external gearing operations and surface treatments (case-hardening, aging). For further details, please visit our product gallery for the defence sector.